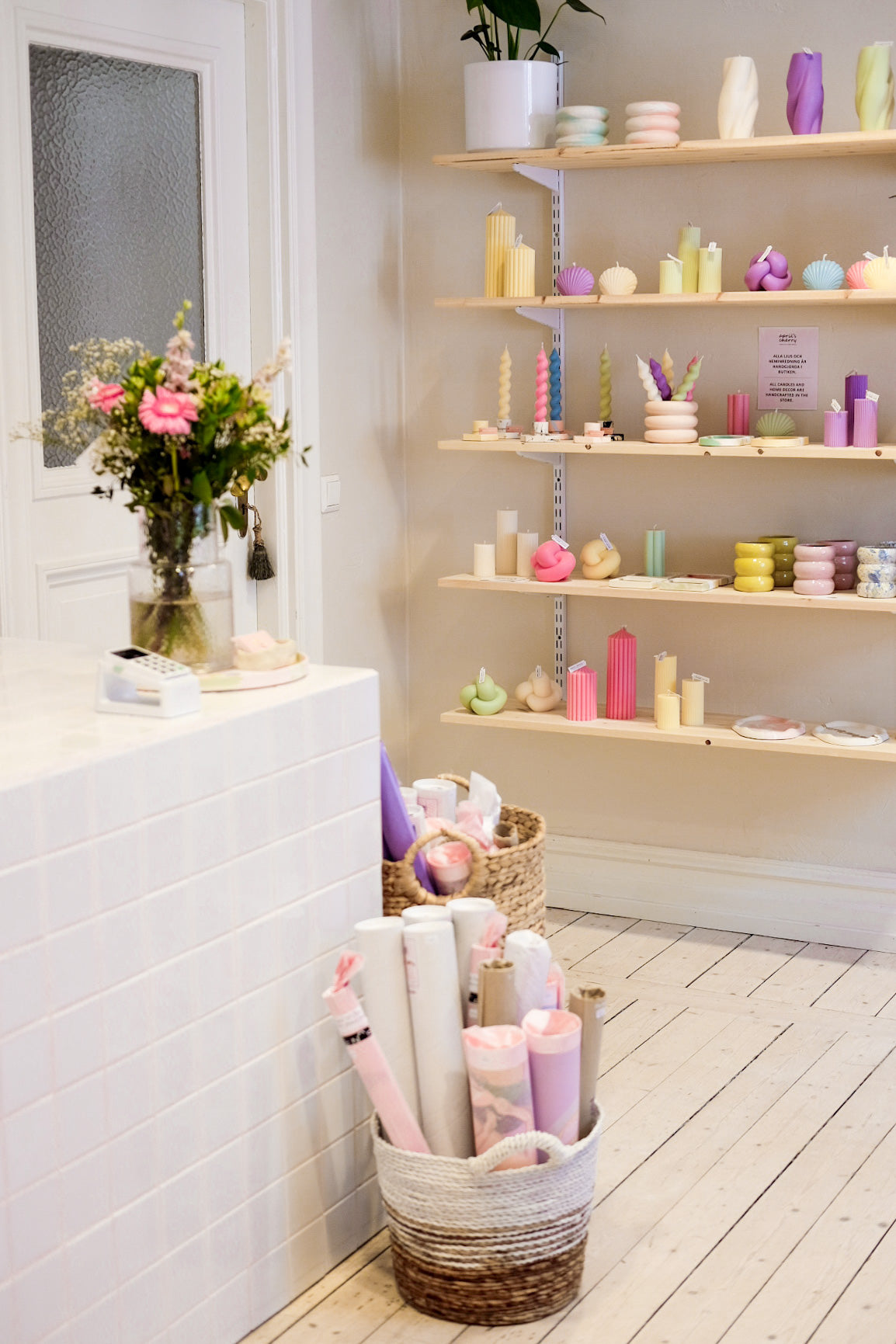 Our Story
The owner and creator of April's Cherry is Cheryl-Lynn.
"After pursuing the craft of candlemaking for a while, I really started missing the interaction with customers on a daily basis. When I got the opportunity to rent a commercial space I jumped right in and our Concept Store was born. The store combines my passion for interior, design and sustainability."
April's Cherry only offers handmade products that are created by local Swedish designers and we are always on the hunt to find more gems.
Thank you for choosing our products and that we get to be a part of transforming your house into a home.
Meet our designers